Autumn 2014 was not the most successful for agricultural producers in the Volga region and the southern Federal district. Due to the lack of rain, there was almost no moisture in the soil. And many people were faced with the question: "should we sow winter crops at all?" Those who didn't sow now expect what kind of weather spring will bring. And those who sowed, already now faced with the fact that the seedlings are sparse and went into the winter very weak.
In any case, many people are now deciding what crops to sow the remaining areas. Those who did not sow winter wheat, but relies on grain, will sow spring wheat. But will there be enough time? Whether the weather will allow you to sow all the planned areas.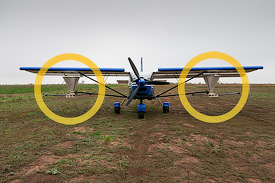 Those who sow winter wheat are likely to get "patchwork" fields. If you are fighting for the harvest, you need to either work with herbicides, or make "repairs" of crops, or even replant completely weak seedlings. But with what? Grain? Yes, it is possible. Here again, two questions arise: time and money. If the spring is prolonged, will the equipment be able to go out into the field and sow during the time to get a good harvest? Is it worth investing in seed material?
Authorities in the field of agriculture (candidate of agricultural Sciences, honored agronomist of the Russian Federation V. G. Kubrakov, candidate of agricultural Sciences, head. laboratory of innovative technologies of the national research Institute of agricultural research V. I. Buyankin) offer another option to fight for the harvest: repair of winter crops with the help of small-seeded oilseeds (spring ginger, mustard, rapeseed).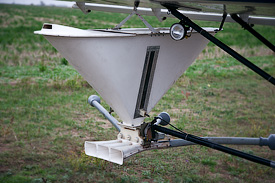 What are the Positive Aspects of This Decision?
First, the cost. To repair a winter field with oilseeds, taking into account the cost of work, is two and a half times cheaper than the cost of only one spring wheat seed for sowing the same area.
Second, small-seeded oilseeds can be successfully sown from aircraft. The soil is already prepared, the sowing speed and uniformity are incomparably high. The most important thing is to be in time.
Third, weed control. Small-seeded oilseeds are one of the fastest growing crops and are able to germinate and develop at the earliest possible date. Where wheat feels confident, it will not allow other plants to develop, and where there is free space, mustard (or camelina, rapeseed) will develop very successfully and displace all weeds, since it will grow much faster.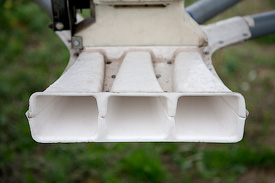 Fourth, an important detail: mustard has a rod root system and it will pull up moisture not only for itself, but also for wheat. We will have a very good mutually beneficial cooperation.
Fifth, protection from insects. The smell of mustard deters the wheat bug and there is a successful experience of using protective strips for mustard grains.
And, finally, probably the main, more efficient use of land. As our experience shows, when repairing winter crops in the Volgograd region, 15-20 kg were removed from combined fields on crops that were thinned by 30-50%./Ha of winter wheat and 8-10 C/Ha of mustard with an average grain yield in the region of 21-23 C / ha.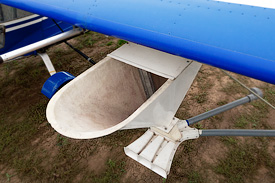 When Should I Repair Winter Wheat?
Sowing dates are determined by two criteria:
maximum amount of moisture in the soil;
harrowing of winter crops.
That is, sowing with maximum efficiency should be done 10-15 days before harrowing winter crops. The yield potential depends on the amount of moisture in the soil during sowing. As the Russian folk proverb says: "you will be a Prince if You fall into the mud!" And maximum germination is achieved by timely seeding (for example, harrowing).
In the current incomprehensible economic and weather conditions, the repair of winter oilseeds with small-seeded crops may be the most rational option:
1) minimum costs for seeding with a good potential return on yield;
2) maximum effective saving of autumn investments.
* this page has been translated automatically